Welcome to NOURISH-BALANCE-THRIVE
The idea that taking care of yourself will be a priority "when…" stops today.
Does the idea of "balance" have no room in your schedule?
Do you believe staying healthy is for those with more time on their hands?
Or being in shape means hours in the gym?
Does it seem as if feeling good about yourself costs a lot of money?
An investment you struggle to think you are worthy?
Do you oscillate between feeling great and not at all without knowing how to control it?
Does it seem as if your energy is working against you so that you have made it your thing to:
"Wake up with coffee and wind down with a glass of wine in front of Netflix"?
Do you feel tired after eating, especially in the middle of the day?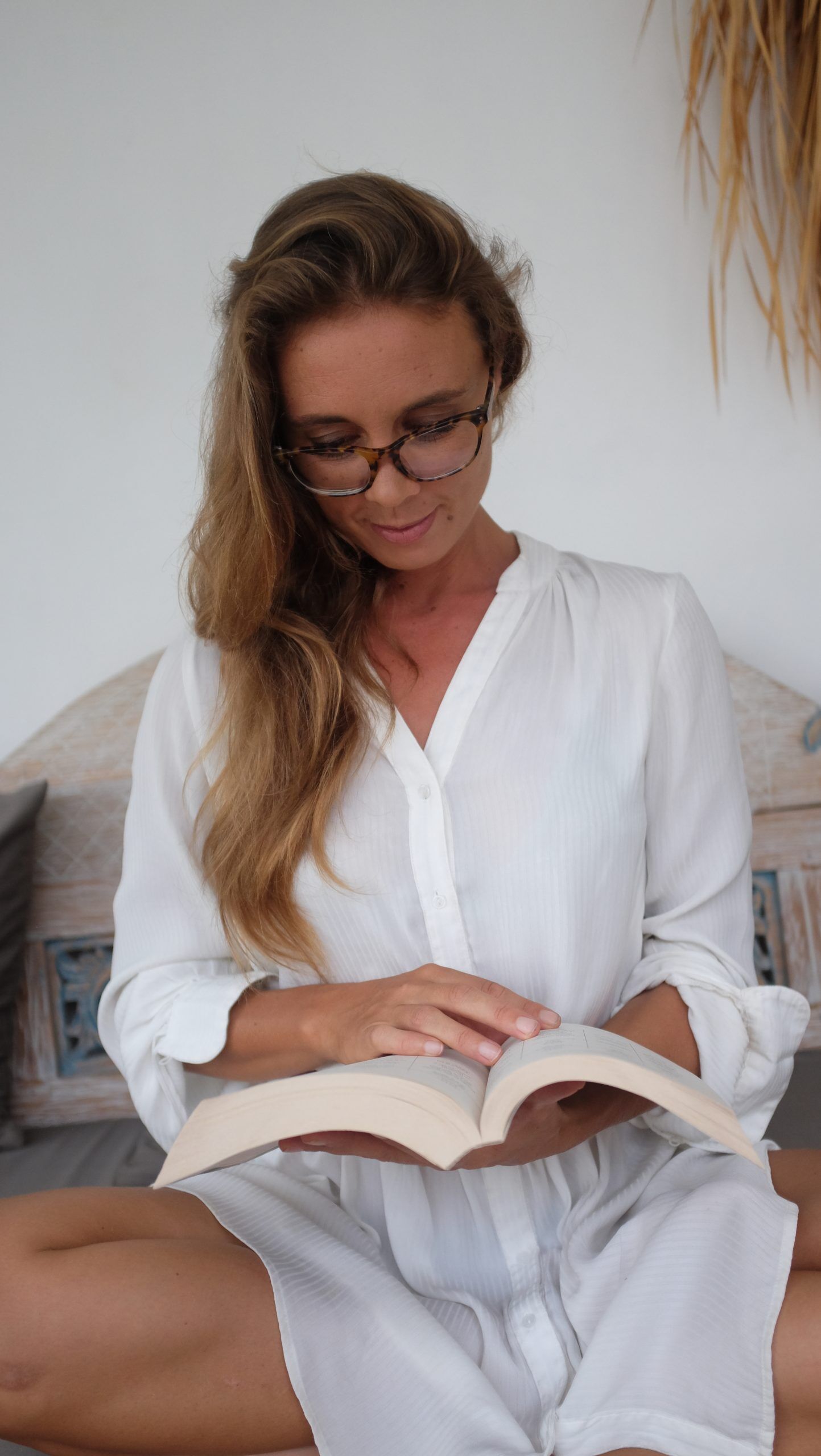 Welcome to NOURISH-BALANCE-THRIVE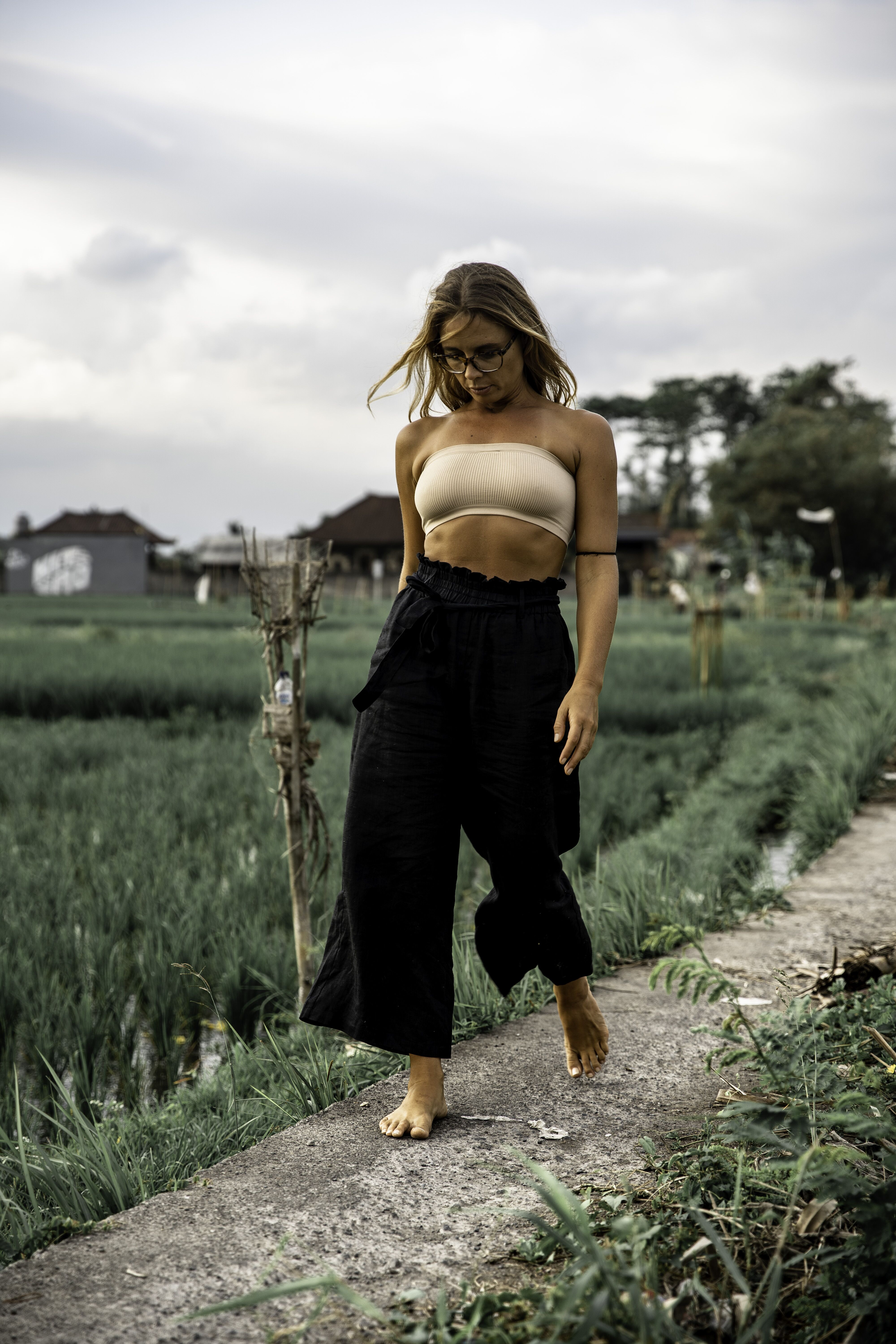 What if your life could actually look like this?
You wake up feeling confident and full of energy.
You look yourself in the mirror and you want to smile because you like what you see
Even more so, when you feel and look good, you are no longer worried about how long that can last
because you know how your body and mind functions
Your whole being is a manifestation of the ease you feel: wellbeing is shining from the inside out
You are in control of how the day goes because you're at your full potential from the moment you wake up and throughout the day.
It creates a solid foundation for any issues you encounter and you find yourself creating the best solutions since you feel safe, both within and with the people around you.
When we come from a place that feels like Home in all our dealings of the day, we feel strong, confident and life flows through us just as naturally as it always should have.
I used to be on the other end of that desire, feeling far from whole and sure I could never be enough.
I was your typical 30-something working girl who understood that life meant to struggle.
I felt as if I had no control over how I felt and looked, as if my body was speaking a language I did not understand. Little did I know that most of the habits I thought I did for my good, came from a place of scarcity and even perpetuated my feeling of unhappiness.
I tried so hard, yet I always felt so small. Was this really what life was all about?
Now, I know what ease feels like.
Now, I know why my body reacts in a certain way and when it is out of balance, I no longer despair because I know what I need to do.
I think that the best way to describe it is that I have fixed the relationship I have with my body and my life.
I am not at war anymore and that is because I have learned to trust that my organism is incredibly resourceful and wonderful.
Welcome to NOURISH-BALANCE-THRIVE
Imagine you've finished
the program and
you're telling your friend…
I know myself, who I am..

I know my organism

I can heal myself

I feel empowered
How great will that feel?
If you're ready for that, if you're ready to live in your full potential then the NOURISH-BALANCE-THRIVE might be just what you need in this 8- week coaching program you also get personally coaching by me.
Together we create a plan that is tailored to you!
AYURVEDA & PSYCHOLOGY
In order to make the work of Ayurveda sustainable for each and every one of you, we will also go into depth about the subconscious programming that has us sabotaging ourselves = Ayurveda + Psychology so that you feel NOURISHED
HORMONES-SLEEP-FOOD HABITS
3 of the main issues we tend to experience in modern day society: all of which are included in the program in order for you to feel BALANCED
INDIVIDUAL AND GROUP COACHING
Knowing how our brains function, this program is put together correlating 3 individual consultations, weekly group sessions and with a daily group for motivation so that you feel yourself THRIVE
A FOCUS ON PUTTING INTO PRACTICE
One of our biggest obstacles to sustainable change is that we lack in taking action. This program brings you practical exercises as well as daily routines from the beginning in order for you to notice the results!
"It was such a nice gift that I gave to myself. ..
It was so nice to see, to learn about so many subconscious beliefs that I have and to study some of the things that were under the rug and to work on them"
"I highly recommend Charlotte's Self Image Project, because it's very rewarding!
Really very rich on a psychological level: the links that disturb us on a daily basis in relation to the beliefs that we had during our childhood and Charlotte explains very well how these beliefs are part of the self unconsciously"
"I truly recommend the self image project for everyone and anyone who needs more structure and a little bit of guidance to how to jump start the work in terms of psychology and spirituality. And its super practical so I love it and "thank you Charlotte"
Frequently asked questions
How do I know if it will correspond to my needs?
The very first thing to do is filling in the questionnaire on this page. Once I have your information we shall jump on a call to see if the program offers what you need so leave us your number!
How long does the program last?
The program lasts 8 weeks with weekly group calls, 3 individual calls and daily updates in our private group
What if I can't afford the course?
Investing this time and money in your health will bring you lifelong results so I am confident that the investiment will be worth it. However, if the one time payment seems hard to meet, we can discuss a payment plan. Please contact me directly via email (charlotte[at]yogicha.com)
Will I need to give up some of my daily duties?
Absolutely not! The goal is to implement the practices and new routines in your existing schedule. The weekly calls will take place on weekends and the 3 individual calls are planned around your schedule.